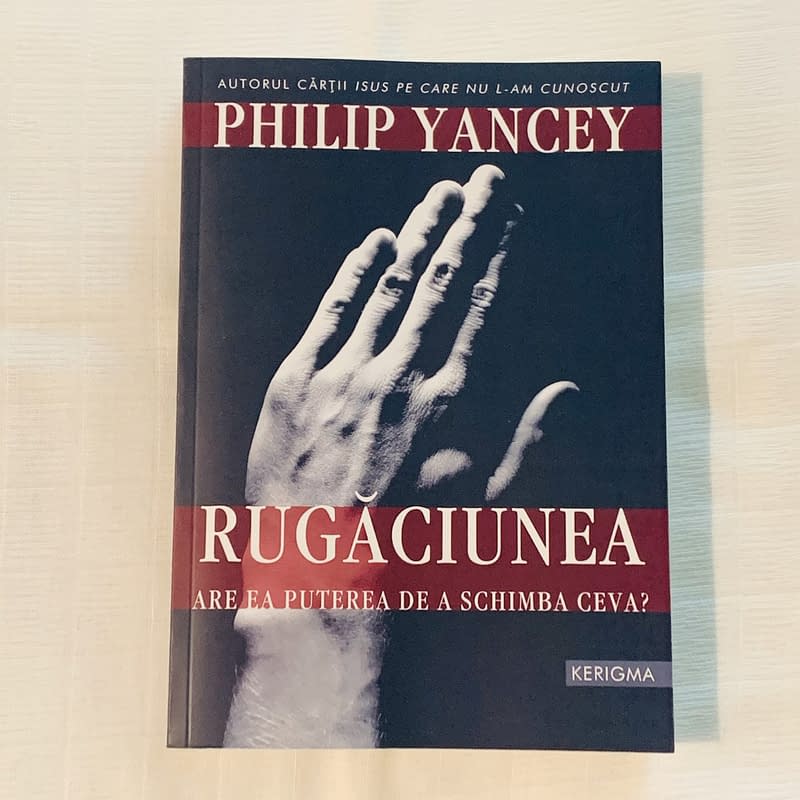 Description
"PE CINE SCHIMBA RUGACIUNEA: PE NOI SAU PE DUMNEZEU? SAU SI PE NOI SI PE DUMNEZEU?
In cea mai impresionanta carte pe care a scris-o de la "Isus pe care nu L-am cunoscut" si "Tulburatoarele descoperiri ale Harului" incoace, Philip Yancey sondeaza insasi esenta relatiei noastre cu Dumnezeu, in aspectele ei fundamentale, fascinante, uimitoare si implinitoare.
RUGACIUNEA
Cum actioneaza rugaciunea? Sau, pentru a da o nota personala intrebarii: actioneaza rugaciunea conform asteptarilor noastre?
Scrisa de unul dintre cei mai reprezentativi ganditori crestini ai generatiei noastre, "Rugaciunea: Are ea puterea de a schimba ceva?" incearca sa gaseasca raspunsuri la intrebarile care graviteaza in jurul rugaciunii, intrebari care ii framanta pe multi dintre noi, dar pe care putini stiu sa le exprime."
[box] ISBN: 9789738960169 Editura: Kerigma[/box]
Informations
Shipping
Fast shipping. 3-5 days for USA and 5-7 days for Canada.
Privacy Policy
Your privacy is important to us. This privacy notice sets forth the privacy policy ("Privacy Policy") of Romanian Books USA regarding personal information that RBU collects, and the ways in which RBU uses that personal information. More info.
Terms & Conditions
Welcome to the RomanianBooksUsa.com online bookstore, a website owned and operated by Romanian Books USA LLC (RBU). More info.
Assistance
Contact us on Facebook / Instagram or email us at  info@romanianbooksusa.com.