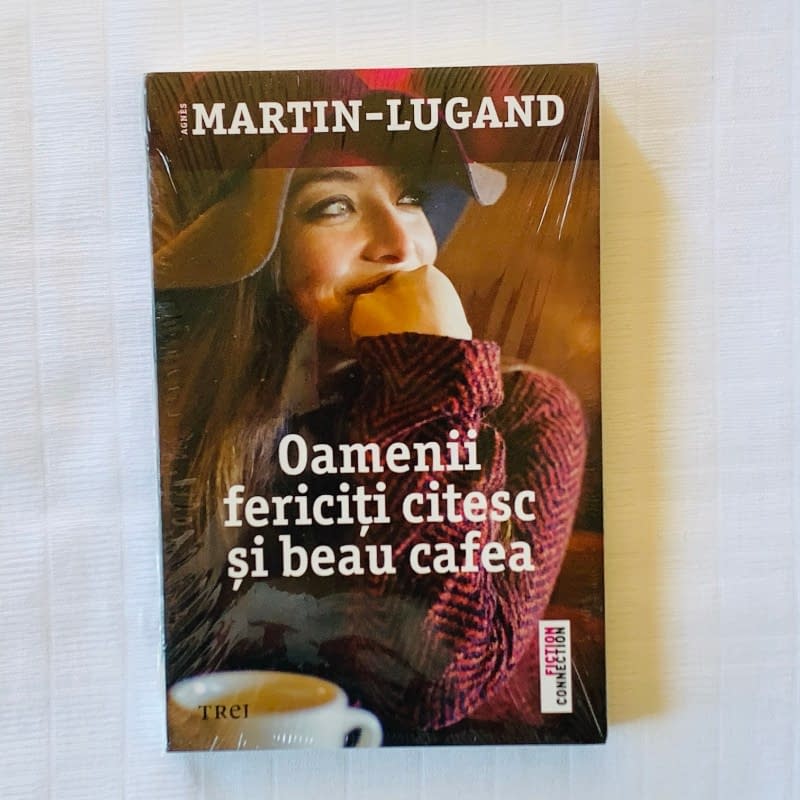 Description
A plecat din Paris sa se uite pe sine. Dragostea pe care o va intalni va schimba totul. Povestea lui Diane incepe in mod brutal cu moartea sotului si a fetitei sale, eveniment care o arunca in cea mai cumplita depresie. Totul se opreste in loc, in afara de inima ei, care continua sa bata. Cu incapatanare. Dureros. Zadarnic. Cand cel mai bun prieten si asociat in mica afacere cu o cafenea literara la Paris, Felix, ii propune o calatorie ca inceput pentru o noua viata, Diane alege sa indeplineasca o mai veche dorinta a fostului ei sot si se refugiaza departe de lume, intr-o mica asezare din Irlanda. O intalnire neasteptata cu un barbat taciturn o face pe Diane sa vada din nou lumea cu incredere si cu forta regasita.
Informations
Shipping
Fast shipping. 3-5 days for USA and 5-7 days for Canada.
Privacy Policy
Your privacy is important to us. This privacy notice sets forth the privacy policy ("Privacy Policy") of Romanian Books USA regarding personal information that RBU collects, and the ways in which RBU uses that personal information. More info.
Terms & Conditions
Welcome to the RomanianBooksUsa.com online bookstore, a website owned and operated by Romanian Books USA LLC (RBU). More info.
Assistance
Contact us on Facebook / Instagram or email us at  info@romanianbooksusa.com.