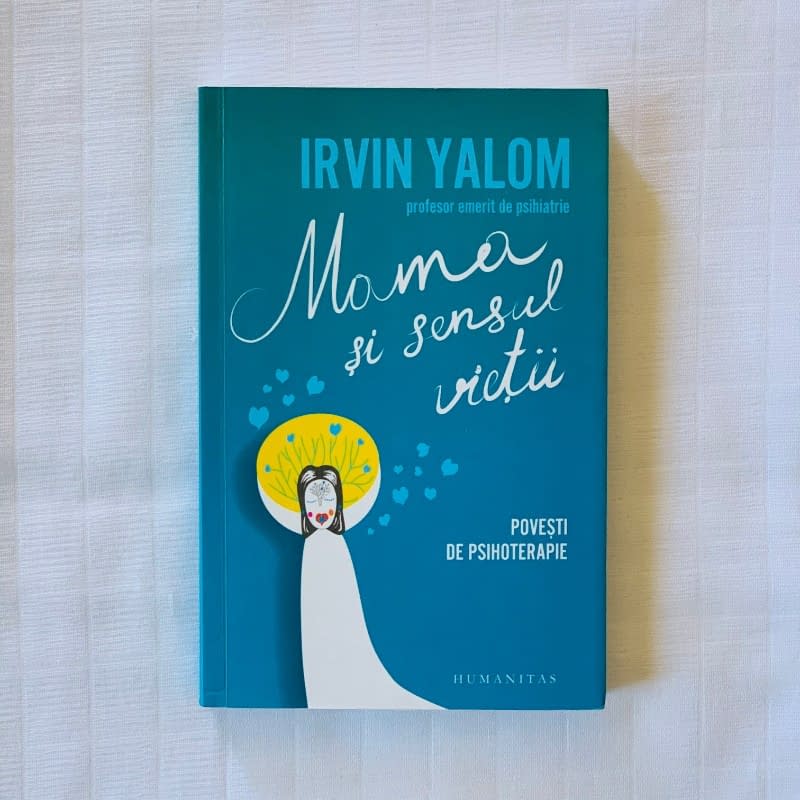 Mama si sensul vietii de Irvin Yalom
$21.99
"În poveştile sale captivante desprinse din experienţa de psihoterapeut, Irvin D. Yalom se dovedeşte încă o dată un explorator neobosit al minţii umane, parcurgând, împreună cu pacienţii, calea spre transformare. Terapia devine efort de vindecare în dublu sens… "
Estimated delivery:
3 days
Description
"În poveştile sale captivante desprinse din experienţa de psihoterapeut, Irvin D. Yalom se dovedeşte încă o dată un explorator neobosit al minţii umane, parcurgând, împreună cu pacienţii, calea spre transformare. Terapia devine efort de vindecare în dublu sens. Desfăşurarea de personaje e impresionantă şi stă mărturie pentru privirea pasionată de detaliu şi de profunzime a autorului. Patru femei se desprind din mulţimea celor care se caută pe sine şi capătă contur în însăşi biografia psihoterapeutului, fiecare cu o nouă lecţie de viaţă: Paula, "curtezana morţii", bolnavă de cancer, dar niciodată învinsă de boală; Myrna şi noile semnificaţii ale încrederii dintre medic şi pacient; Magnolia, cu iscusinţa ei de a-i alina durerea psihoterapeutului; şi mama, cea capricioasă, dominatoare, excesiv de iubitoare şi totodată critică faţă de fiul ei. E o explorare îndelung stăruitoare în mintea şi inima unui medic care învaţă că fiecare om înseamnă o nouă călătorie. Uneori, chiar mai multe."
Informations
Shipping
Fast shipping. 3-5 days for USA and 5-7 days for Canada.
Privacy Policy
Your privacy is important to us. This privacy notice sets forth the privacy policy ("Privacy Policy") of Romanian Books USA regarding personal information that RBU collects, and the ways in which RBU uses that personal information. More info.
Terms & Conditions
Welcome to the RomanianBooksUsa.com online bookstore, a website owned and operated by Romanian Books USA LLC (RBU). More info.
Assistance
Contact us on Facebook / Instagram or email us at  info@romanianbooksusa.com.
Specifications
| | |
| --- | --- |
| Author | Irvin Yalom |
| Publisher | Humanitas |
| ISBN | 9789735060251 |
| Language | Romanian |
| Cover Type | Soft Cover |
| Pages | 288 |