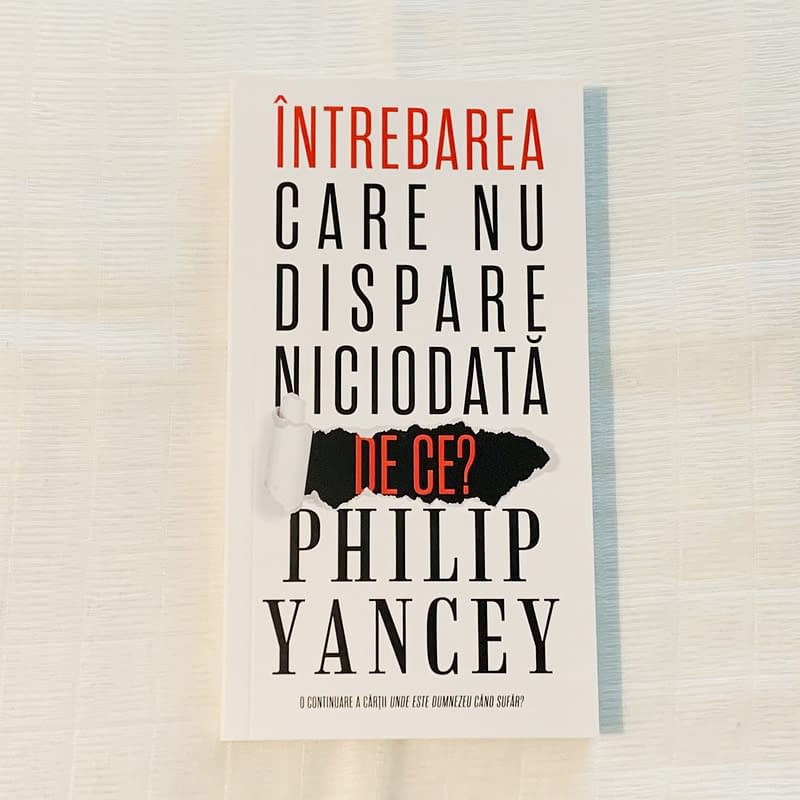 Description
"In cartea sa, devenita clasica, "Unde este Dumnezeu cand sufar?", Philip Yancey ne dadea voie sa ne indoim, ne prezenta motivele pentru care nu trebuie sa abandonam credinta si ne dezvaluia mai multe cai practice prin care putem sa ne apropiem de cei ce sufera.
Acum, la treizeci si cinci de ani de la publicarea primei sale carti, Yancey reia intrebarea "De ce, Dumnezeule?" in trei locuri reduse la tacere de calamitatile care le-au devastat. La un moment dat, toti ne vom confrunta cu incercarea credintei despre care vorbeste Yancey aici, si vom cauta mangaierea si speranta despre care tot el vorbeste.
Da, avem motive sa ne punem, iarasi, intrebarea care nu dispare niciodata: Unde este Dumnezeu cand sufar? Si Yancey ne conduce iarasi la credinta, atunci cand aceasta ne este pusa la incercare in modul cel mai dur cu putinta.
PHILIP YANCEY este editor la revista Christianity Today. El a scris treisprezece carti care au fost premiate cu Medalia de Aur a ECPA, doua dintre acestea fiind rasplatite de catre aceeasi organizatie si cu titlul de Cea mai buna carte a anului. Acestea sunt "Tulburatoarele descoperiri ale Harului" si "Isus pe care nu L-am cunoscut". Patru dintre cartile lui s-au vandut in peste un milion de exemplare. Yancey locuieste impreuna cu sotia lui in Colorado."
[box] ISBN: 9786068626079 Editura: Kerigma[/box]
Informations
Shipping
Fast shipping. 3-5 days for USA and 5-7 days for Canada.
Privacy Policy
Your privacy is important to us. This privacy notice sets forth the privacy policy ("Privacy Policy") of Romanian Books USA regarding personal information that RBU collects, and the ways in which RBU uses that personal information. More info.
Terms & Conditions
Welcome to the RomanianBooksUsa.com online bookstore, a website owned and operated by Romanian Books USA LLC (RBU). More info.
Assistance
Contact us on Facebook / Instagram or email us at  info@romanianbooksusa.com.