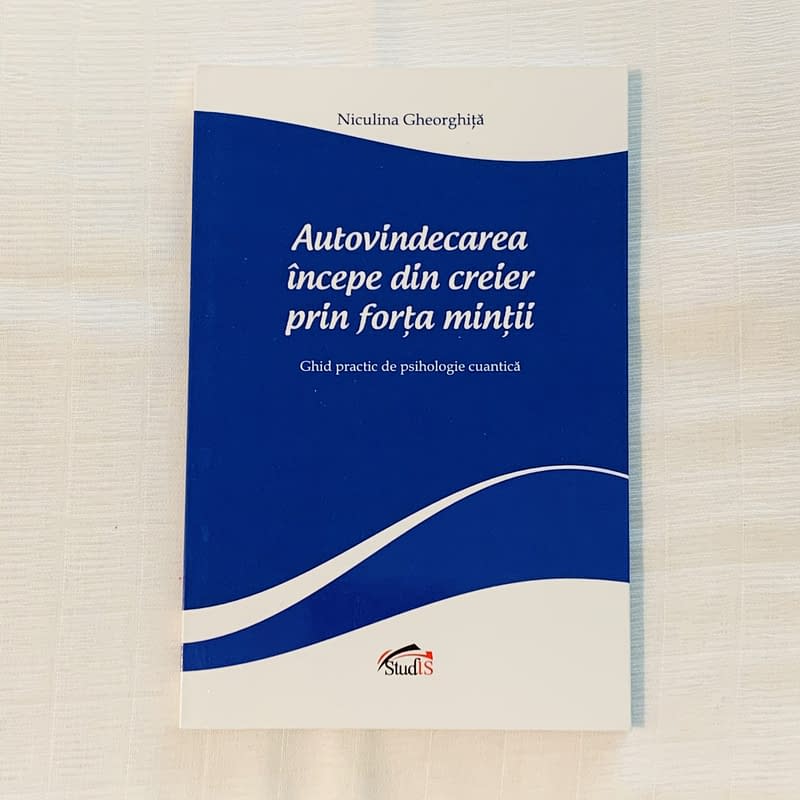 Description
"Aceasta carte a luat fiinta inca de acum douazeci si patru de ani, de cand am inceput sa tratez oamenii prin metoda informatiilor si energiilor. Din anul 2008, tratez oamenii printr-o alta metoda miraculoasa, care poarta numele de "Terapia Bowen". Ambele au avut un impact major in viata mea si in evolutia carierei mele in vindecare si autovindecare.
Am studiat si cercetat diverse bibliografii, din care am inteles ca nimic din exterior nu-ti poate activa o boala, ci tu, cu mintea ta. Atunci mi-am zis ca, daca mintea este dimensiunea prin care ne cream o boala, inseamna ca tot prin minte vom gasi si vom pune in practica metodele de a anihila ce am creat cu ea, adica boala.
Pentru a reusi procesul de autovindecare prin forta mintii, este imperios necesar sa constientizam ca boala este o creatie a noastra, adusa in corpul nostru fizic prin ceea ce gandim, vorbim si facem. Intretinem boala in corp prin ignoranta, victimizare si lipsa iubirii de Sine. Ne autovindecam prin cunoastere, credinta, vointa, autodisciplina si multa iubire de Sine.
In aceasta carte va ofer cu drag toata experienta mea pentru a trai in cunoastere, iubire, sanatate radianta si tinerete vesnica." – Niculina Gheorghita
Informations
Shipping
Fast shipping. 3-5 days for USA and 5-7 days for Canada.
Privacy Policy
Your privacy is important to us. This privacy notice sets forth the privacy policy ("Privacy Policy") of Romanian Books USA regarding personal information that RBU collects, and the ways in which RBU uses that personal information. More info.
Terms & Conditions
Welcome to the RomanianBooksUsa.com online bookstore, a website owned and operated by Romanian Books USA LLC (RBU). More info.
Assistance
Contact us on Facebook / Instagram or email us at  info@romanianbooksusa.com.
Specifications
| | |
| --- | --- |
| Author | Niculina Gheorghita |