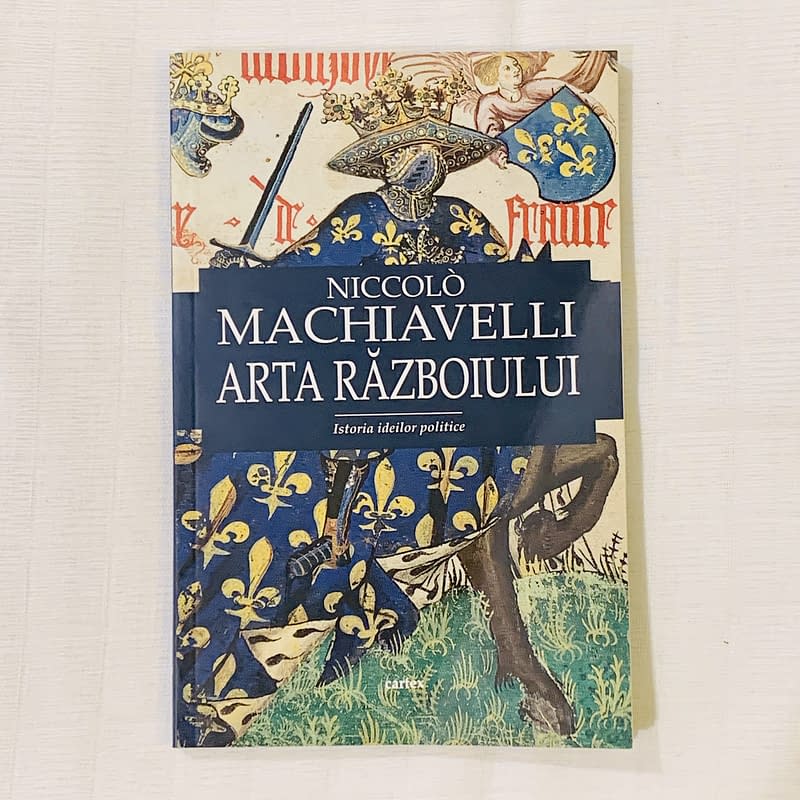 Arta Razboiului de Niccolo Machiavelli
$16.99
"Machiavelli considera ca un om politic trebuie sa posede competente si sa-si asume responsabilitati militare. In Arta razboiului, limitele perspectivei sale, deseori unilaterala, provin din faptul ca interesul sau central nu este problema tehnicii si practicii militare, … "
Estimated delivery:
3 days
Description
"Machiavelli considera ca un om politic trebuie sa posede competente si sa-si asume responsabilitati militare. In Arta razboiului, limitele perspectivei sale, deseori unilaterala, provin din faptul ca interesul sau central nu este problema tehnicii si practicii militare, iar ganditorul florentin se ocupa de razboi in masura in care demersul ii serveste constructiei politice. La Machiavelli sunt suprapuse conceptia sa si ideile unor asa-zisi antimachiavelici sau naivi ai inceputului de secol al XVI-lea. De fapt, nu e vorba despre antimachiavelici, ci despre oameni politici care afirma idei ale epocii; de aceea, polemicile sunt cel mult accidente literare."
Antonio Gramsci
Informations
Shipping
Fast shipping. 3-5 days for USA and 5-7 days for Canada.
Privacy Policy
Your privacy is important to us. This privacy notice sets forth the privacy policy ("Privacy Policy") of Romanian Books USA regarding personal information that RBU collects, and the ways in which RBU uses that personal information. More info.
Terms & Conditions
Welcome to the RomanianBooksUsa.com online bookstore, a website owned and operated by Romanian Books USA LLC (RBU). More info.
Assistance
Contact us on Facebook / Instagram or email us at  info@romanianbooksusa.com.
Specifications
| | |
| --- | --- |
| Author | Niccolo Machiavelli |
| Publisher | Cartex |
| ISBN | 9786068023922 |