Sale!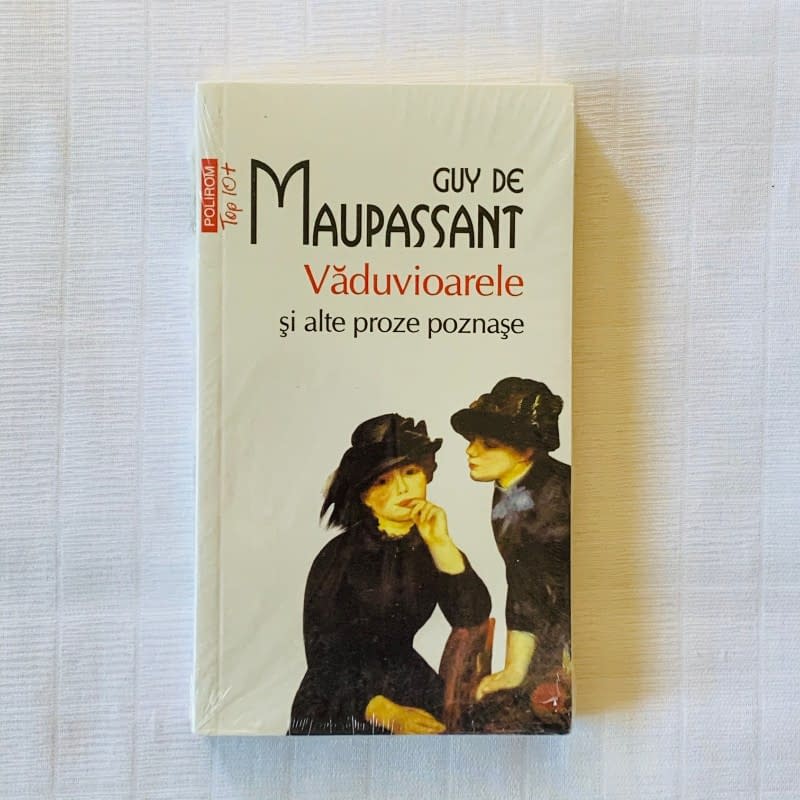 Description
Textele reunite sub titlul Vaduvioarele si alte proze poznase exploreaza cu amuzament, simpatie si intelegere tema intimitatii dintre barbat si femeie. Foarte vii, alaturind neastimparului comicul, surpriza, observatia hitra si faptul divers, povestirile asaza confortabil cititorul intr-un fel de loja, pe scena perindindu-se avataruri ale vesnicei relatii conflictuale dintre cele doua sexe. Dragalasenia feminina in exces naste trairi chi-nuitoare pentru spiritul masculin, de unde si setea de eliberare. Cu cita stupoare afla un functionar ca defuncta sotie – gingasa, virtutea intruchipata – i-a pus coarne! Numai ca vestea postuma ajunge sa-i dea aripi si-i asigura o noua viata. Un cuplu matur in care domnea artagul isi reimprospateaza relatia intima dupa ce amindoi pindisera – care cu vatraiul, care cu farasul –"hotul" ce le calcase proprietatea. O batrina acra, careia-i plac tinerii chipesi, altminteri onorabila si cucernica, face doi militari din regimentul de dragoni sa se incaiere pentru ea… Si cit de folositor ar fi pentru omenire un tratat de arta despartirii!
Informations
Shipping
Fast shipping. 3-5 days for USA and 5-7 days for Canada.
Privacy Policy
Your privacy is important to us. This privacy notice sets forth the privacy policy ("Privacy Policy") of Romanian Books USA regarding personal information that RBU collects, and the ways in which RBU uses that personal information. More info.
Terms & Conditions
Welcome to the RomanianBooksUsa.com online bookstore, a website owned and operated by Romanian Books USA LLC (RBU). More info.
Assistance
Contact us on Facebook / Instagram or email us at  info@romanianbooksusa.com.