Sale!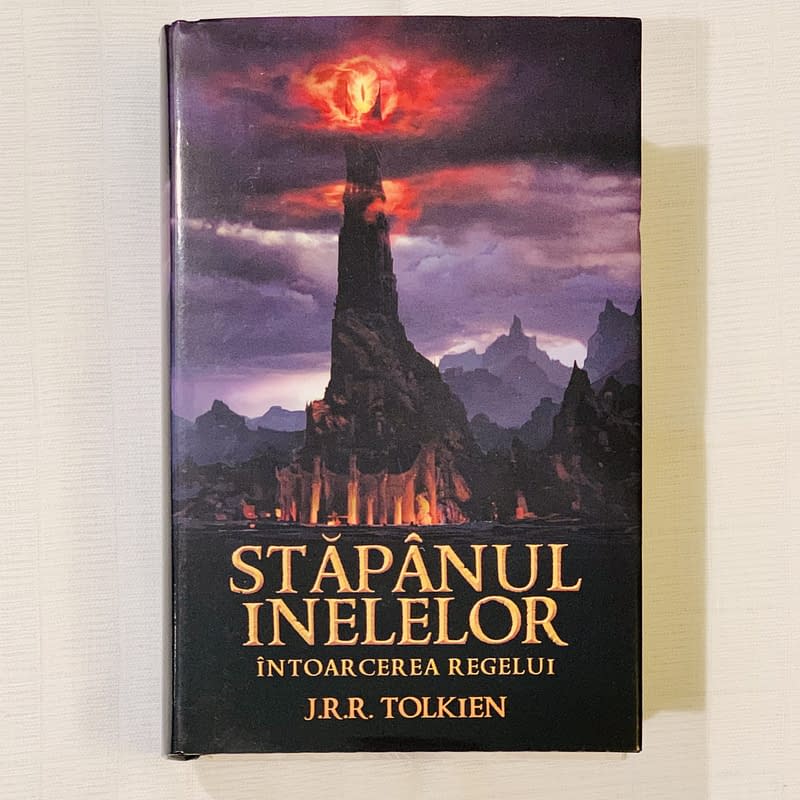 Description
"Semintiile curajoase ale Pamintului de Mijloc se aduna pentru batalia finala impotriva lui Sauron, Seniorul Intunecimii. Dar Frodo si Sam sunt singuri in Mordor, incercind sa razbeasca pina la Haul Destinului pentru a distruge Inelul Suprem. Lupta lor pare fara sorti de izbinda, insa micutii hobiti sunt mai puternici decit ar fi crezut oricine. Din pacate, triumful binelui nu este absolut. Hobitii se vor intoarce in Comitat, dar cel de-al Treilea Ev al Pamintului de Mijloc ia sfirsit. Incepe Evul Puterii Omului si nu se stie daca oamenii vor avea intelepciunea si curajul sa-si distruga propriul Inel al Puterii sau daca vor fi ei cei distrusi."
Informations
Shipping
Fast shipping. 3-5 days for USA and 5-7 days for Canada.
Privacy Policy
Your privacy is important to us. This privacy notice sets forth the privacy policy ("Privacy Policy") of Romanian Books USA regarding personal information that RBU collects, and the ways in which RBU uses that personal information. More info.
Terms & Conditions
Welcome to the RomanianBooksUsa.com online bookstore, a website owned and operated by Romanian Books USA LLC (RBU). More info.
Assistance
Contact us on Facebook / Instagram or email us at  info@romanianbooksusa.com.