Sale!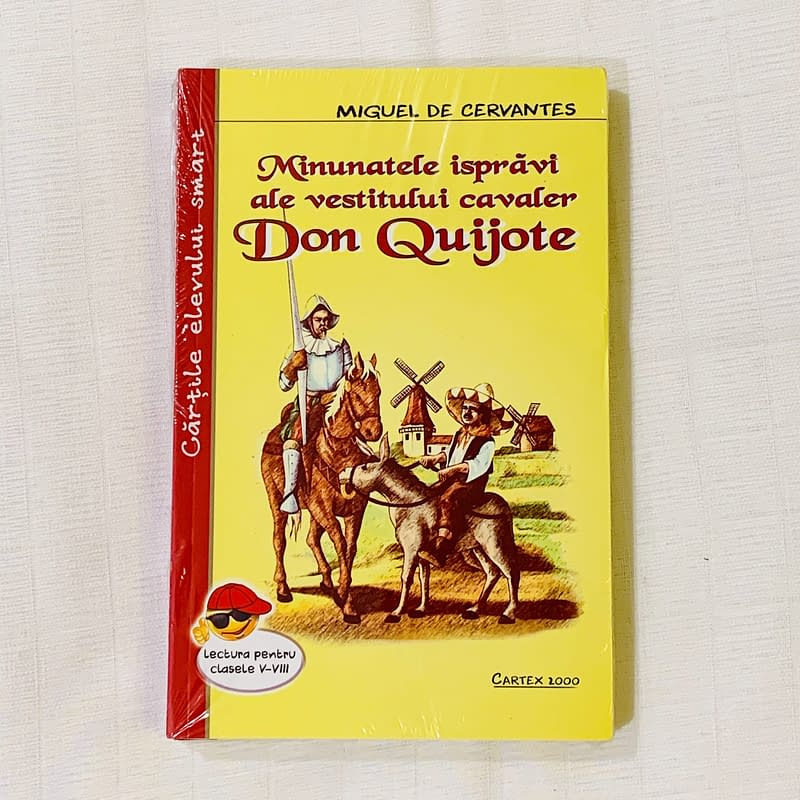 Description
"Sunt mai bine de trei veacuri si jumatate de cind Don Quijote si Sancho Panza au pornit din La Mancha sa cutreiere lumea, calari pe vestitii lor ducipali, alergind dupa himere, induiosind sau inveselind inimele cu intimplarile si pataniile lor, mereu bataiosi si naivi, primiti pretutindeni si inconjurati cu toata dragoastea pentru faptele si poznele lor.
Acum, prin paginile acestei carti, siluetele cavalerului Tristei Figuri si a nelipsitului sau tovaras de suferinte, scutierul Sancho, pornesc iar la drum in slova noua, hotariti sa patrunda prin casele cu copii. Deschideti larg portile inimii si lasati sa intre. Ei fac parte din stirpa marilor eroi intirziati, a visatorilor cu ochii deschisi, si nefericirile si inzbinzile lor, cu tilcul ascuns, ne mai pot invata inca multe, pe toti, fara deosebire de virsta." Al. Alexianu
[box] ISBN: 9789731047683 Editura: Cartex 2000[/box]
Informations
Shipping
Fast shipping. 3-5 days for USA and 5-7 days for Canada.
Privacy Policy
Your privacy is important to us. This privacy notice sets forth the privacy policy ("Privacy Policy") of Romanian Books USA regarding personal information that RBU collects, and the ways in which RBU uses that personal information. More info.
Terms & Conditions
Welcome to the RomanianBooksUsa.com online bookstore, a website owned and operated by Romanian Books USA LLC (RBU). More info.
Assistance
Contact us on Facebook / Instagram or email us at  info@romanianbooksusa.com.
Specifications
| | |
| --- | --- |
| Author | Miguel De Cervantes |