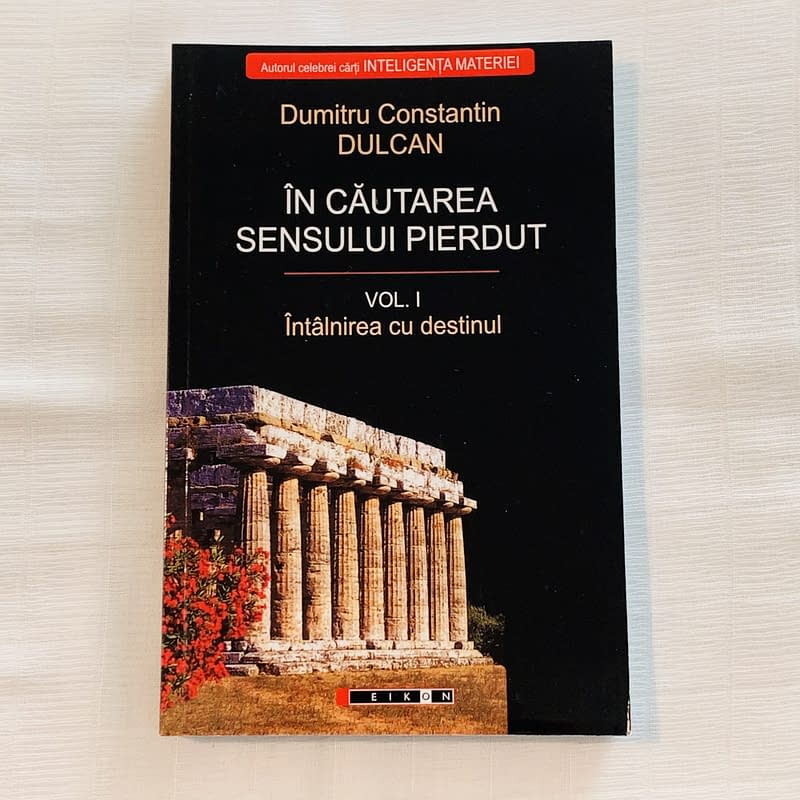 Description
Profesorul Universitar dr. Dumitru Constantin Dulcan este medic neurolog si psihiatru, autor a numeroase monografii, tratate, lucrari si carti de certa valoare stiintifica dar si eseistica, cu ample deschideri spre fascinantele domenii ale Filosofiei Stiintei. Cartea sa "Inteligenta Materiei," un bestseller cautat si astazi a fost distinsa cu premiul pentru filosofie "Vasile Conta" al academiei Romane (1992).
"Aceasta carte va soca. Pentru ca tot ce nu cunoastem, evident, ne socheaza pe noi oamenii care ne lasam socati si de ceea ce stim. Poate ca omului ii place sa se uimeasca, poate de aceea il socheaza si culmea ajunsa astazi de stiinta si Cunoastere. L-a socat, nu-i vorba, si Stiinta Veche, cum socheaza si Stiinta Noua, dar si Filosofia stiintei sau Metafizica. Il socheaza Universul Mare, il socheaza si Universul cel mic, din el. Il socheza iubirea, il socheaza ura, il socheaza tacerea, il socheaza comunicarea, intr-atat incat mereu se incurca in ea, chiar si acum, in era comunicarii, deviind-o si colorand-o urat. A-ti pune intrebari nu-nseamna a si raspunde la toate, dar reprezinta atat de mult in Cunoasterea ce-si muta in fiecare clipa orizontul. Pe om l-a socat cand nu putea pune intrebari, il socheza si acum cand poate. Aceasta carte este o carte despre intrebari si speranta. Speranta este, cu adevarat, un imprumut dar numai un imprumut facut fericirii. Or, nu acesta este sensul?"
Informations
Shipping
Fast shipping. 3-5 days for USA and 5-7 days for Canada.
Privacy Policy
Your privacy is important to us. This privacy notice sets forth the privacy policy ("Privacy Policy") of Romanian Books USA regarding personal information that RBU collects, and the ways in which RBU uses that personal information. More info.
Terms & Conditions
Welcome to the RomanianBooksUsa.com online bookstore, a website owned and operated by Romanian Books USA LLC (RBU). More info.
Assistance
Contact us on Facebook / Instagram or email us at  info@romanianbooksusa.com.
Specifications
| | |
| --- | --- |
| Author | Dumitru Constantin Dulcan |