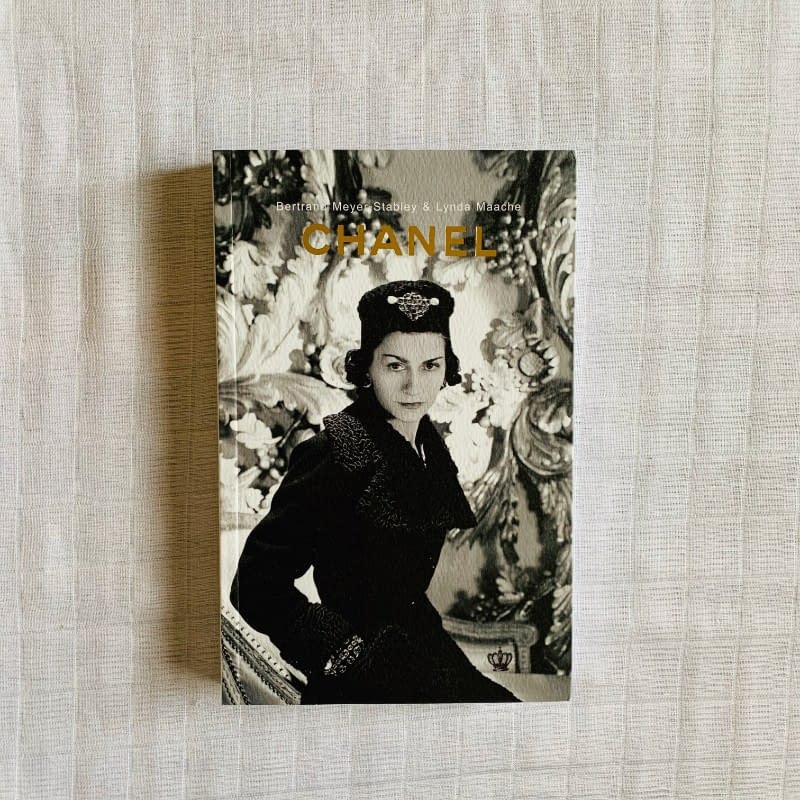 Chanel de Bertrand Meyer Stabley si Lynda Maache
$24.99
"…Mai mult decât o modă, a impus un stil, mai mult decât o marcă, a fost un spirit, mai mult decât un om, a rămas un mit. O lebădă neagră, spunea Cocteau. A câştigat, singură, prima mare bătălie purtată de o femeie a secolului XX. A impus într-o lume dominată de bărbaţi creaţiile unei femei pentru alte femei… "
Estimated delivery:
3 days
Description
Jurnalist reputat al revistei "Elle", Bertrand Meyer-Stabley e pasionat de celebrităţi şi de modul lor de a se integra, memorabil şi distinct, în cotidian. A lucrat pentru prinţesa Margaret a Marii Britanii, a scris despre Elton John, Chanel, Rudolf Nureyev, Gala Dalí, James Dean şi mulţi alţii. Dincolo de pasiunea documentării minuţioase a parcursului bibliografic al unor personaje care amprentează puternic istoria socială, Bertrand Meyer-Stabley a editat cu succes unele dintre cele mai provocatoare texte ale lui Jean Cocteau.
Împreună cu Lynda Maache, fashion expert şi stilist care a lucrat la Chanel şi la alte branduri de lux, a publicat acestă minunată poveste. În prezent locuieşte la Nisa şi colaborează cu nu­meroase publicaţii franceze şi străine.
" M O D A  T R E C E , S T I L U L  R Ă M Â N E .
Ş I  S T I L U L  M E U  E S T E  S I M P L I T A T E A  D E  L U X . " COCO CHANEL
Mai mult decât o modă, a impus un stil, mai mult decât o marcă, a fost un spirit, mai mult decât un om, a rămas un mit. O lebădă neagră, spunea Cocteau. A câştigat, singură, prima mare bătălie purtată de o femeie a secolului XX. A impus într-o lume dominată de bărbaţi creaţiile unei femei pentru alte femei. Şi-a îmbrăcat epoca şi şi-a brodat legenda unind rigoarea din Munţii Cévennes, locul originii sale, cu modernitatea inegalabililor Années folles. " – Se spune că într-o seară, la Ciro, înainte de război, aţi numărat douăzeci şi trei de rochii Chanel. Dar aţi fi adăugat: «Numai una e autentică: a mea!»
– Douăzeci şi trei? E o exagerare! Să fi fost opt sau nouă. În orice caz, prefer să fiu copiată, decât furată, a răspuns Coco."
"– Ce părere aveţi despre Yves Saint Laurent?
– Ştiu că Saint Laurent mă copiază. Prin urmare, mă admiră, ceea ce mă încântă. Modelele lui seamănă cu ale mele, ceea ce dovedeşte că are gust. Cu cât va copia mai mult Chanel, cu atât va avea mai mult succes. Va trebui să fiu înlocuită într-o zi şi mă bucur că există un tânăr căruia-i place ce fac."
Informations
Shipping
Fast shipping. 3-5 days for USA and 5-7 days for Canada.
Privacy Policy
Your privacy is important to us. This privacy notice sets forth the privacy policy ("Privacy Policy") of Romanian Books USA regarding personal information that RBU collects, and the ways in which RBU uses that personal information. More info.
Terms & Conditions
Welcome to the RomanianBooksUsa.com online bookstore, a website owned and operated by Romanian Books USA LLC (RBU). More info.
Assistance
Contact us on Facebook / Instagram or email us at  info@romanianbooksusa.com.
Specifications
| | |
| --- | --- |
| Author | Bertrand Meyer-Stabley & Lynda Maache |
| Publisher | Baroque |
| ISBN | 9786068564937 |
| Language | Romanian |
| Cover Type | Soft Cover |
| Pages | 336 |