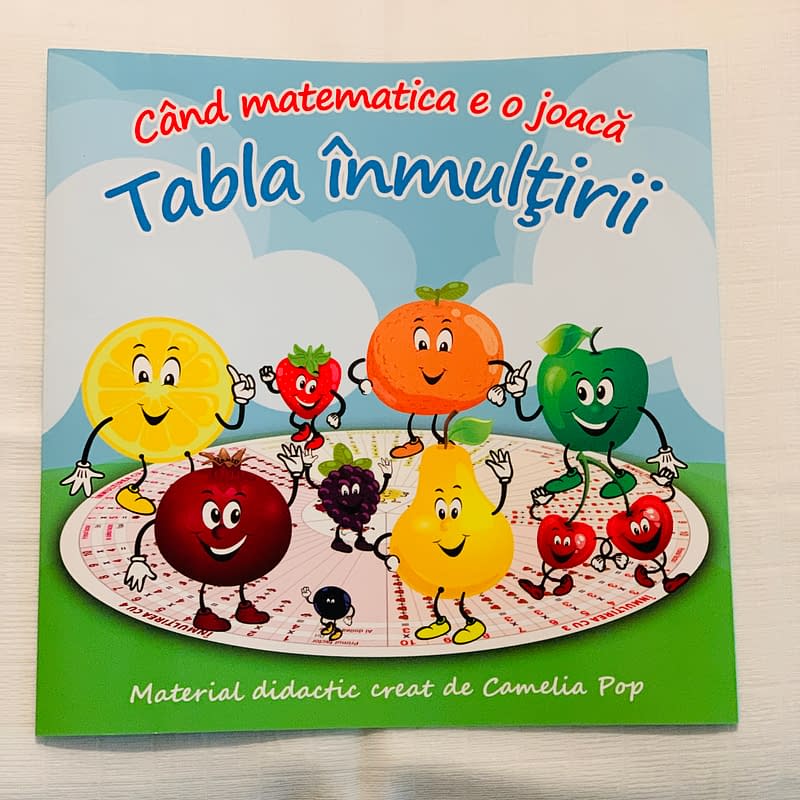 Description
Materialul "Când matematica e o joacă – Tabla înmulțirii" cuprinde un concept matematic – înmulțirea – desfășurat în imagini și se adresează, în special, copiilor cu dificultăți de învățare. Copiii de astăzi sunt atrași de jocuri și materiale ce conțin stimuli colorați, puternici. De aceea, cărticica cuprinde culori și reprezentări care atrag și bucură în același timp. De cele mai multe ori copiii învață cel mai bine în echipă, iar acest material oferă această posibilitate. Astfel, se îmbunătățesc abilități precum comunicarea și colaborarea. Jocurile, cărțile, materialele educaționale care prezintă concepte matematice inedit desfășurate îi ajută pe copii să aibă mai multă răbdare, să își dezvolte atenția, memoria, imaginația și originalitatea.
Informations
Shipping
Fast shipping. 3-5 days for USA and 5-7 days for Canada.
Privacy Policy
Your privacy is important to us. This privacy notice sets forth the privacy policy ("Privacy Policy") of Romanian Books USA regarding personal information that RBU collects, and the ways in which RBU uses that personal information. More info.
Terms & Conditions
Welcome to the RomanianBooksUsa.com online bookstore, a website owned and operated by Romanian Books USA LLC (RBU). More info.
Assistance
Contact us on Facebook / Instagram or email us at  info@romanianbooksusa.com.
Specifications
| | |
| --- | --- |
| Author | Camelia Pop |
| Publisher | Casa Cartii de Stiinta |
| ISBN | 9786061714063 |
| Language | Romanian |
| Cover Type | Soft Cover |
| Pages | 6 |