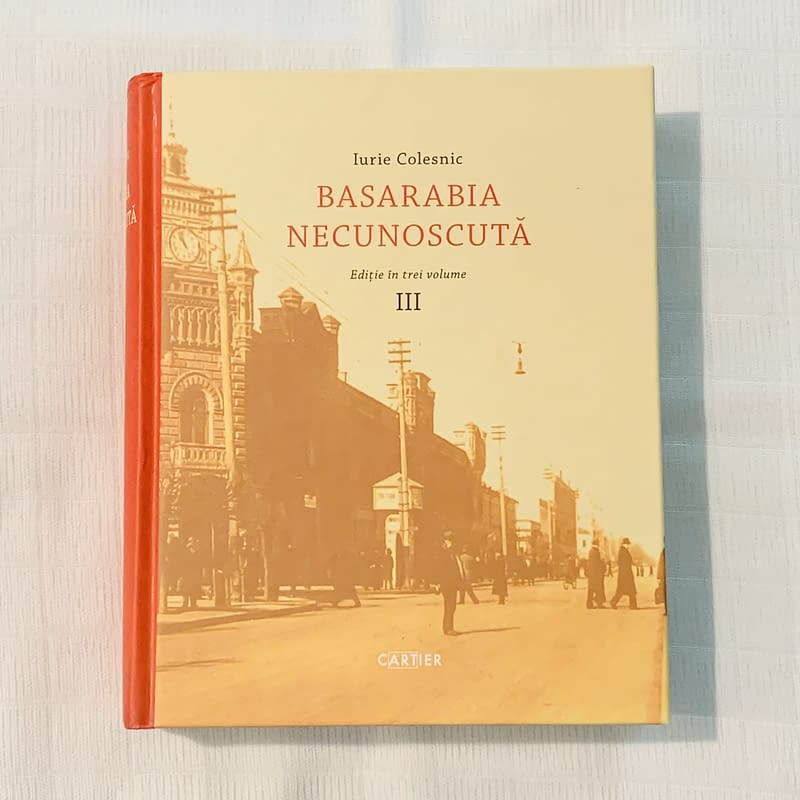 Description
Ediție în trei volume
Volumul III
"Cine n-a citit Basarabia necunoscută poate considera că n-a citit nimic în viaţa lui.
Nu metafore şi epitete, ci documente şi argumente, mărturii şi descifrări te ghidează pe urmele înaintaşilor şi chiar a contemporanilor noştri.
O scriere foarte bine închegată, de parcă ar istorisi un basm, dar care te captivează ca un roman poliţist.
Ai impresia că trăieşti printre ei, că în fiecare zi dai bineţe lui Pan Halippa, că te poţi ciondăni cu morocănosul de Ştefan Ciobanu ori chiar merge la braţ cu fostul primar al Odesei, Gherman Pântea, din Zăicanii Râşcanilor.
Citeşti şi te simţi mai om, mai moldovean, mai basarabean.
Dar ce altă menire mai mare poate avea o carte, decât a trezi Omul din om." (Nicolae Esinencu)
Informations
Shipping
Fast shipping. 3-5 days for USA and 5-7 days for Canada.
Privacy Policy
Your privacy is important to us. This privacy notice sets forth the privacy policy ("Privacy Policy") of Romanian Books USA regarding personal information that RBU collects, and the ways in which RBU uses that personal information. More info.
Terms & Conditions
Welcome to the RomanianBooksUsa.com online bookstore, a website owned and operated by Romanian Books USA LLC (RBU). More info.
Assistance
Contact us on Facebook / Instagram or email us at  info@romanianbooksusa.com.
Specifications
| | |
| --- | --- |
| Author | Iurie Colesnic |
| Publisher | Cartier |
| ISBN | 9789975863926 |