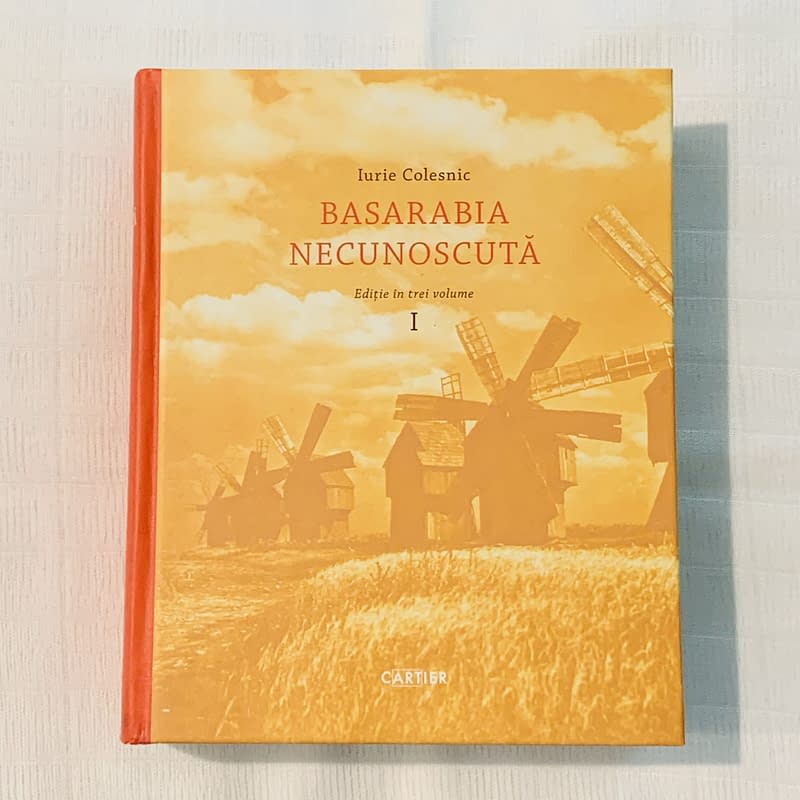 Basarabia Necunoscută (Volumul I) de Iurie Colesnic
$29.99
Ediție în trei volume
Volumul I
"Seria Basarabia necunoscută, începută în 1993 şi continuată până astăzi, are meritul deosebit de a ne prezenta, într-o lucrare de sinteză în trei volume, întreaga galerie de personalităţi basarabene din diferite domenii, care au o contribuţie deosebită la menţinerea în spaţiul nostru vi­tregit şi înstrăinat a "focului sacru" al tradiţiei, al culturii naţionale…"
Estimated delivery:
3 days
Description
Ediție în trei volume
Volumul I
"Seria Basarabia necunoscută, începută în 1993 şi continuată până astăzi, are meritul deosebit de a ne prezenta, într-o lucrare de sinteză în trei volume, întreaga galerie de personalităţi basarabene din diferite domenii, care au o contribuţie deosebită la menţinerea în spaţiul nostru vi­tregit şi înstrăinat a "focului sacru" al tradiţiei, al culturii naţionale.
Autorul scoate din anonimat importante figuri, le pune opera în circuitul valoric, vorbeşte despre meritele lor de pionieri, de continuatori ai spiritualităţii româneşti, de eroi ai culturii.
Basarabia necunoscută ne face cunoscută existenţa unei culturi, a unei tradiţii, a unui fir organic neîntrerupt al continuităţii.
Seria reprezintă, în fond, o adevărată istorie a culturii, ştiinţei şi litera­turii basarabene. Ea a fost înalt apreciată de cititori, de critica de specialitate, de savanţi, scriitori şi oameni de cultură din Basarabia, din România şi din străinătate." (Acad. Mihai Cimpoi)
[box] ISBN: 9789975863636 Editura: Cartier[/box]
Informations
Shipping
Fast shipping. 3-5 days for USA and 5-7 days for Canada.
Privacy Policy
Your privacy is important to us. This privacy notice sets forth the privacy policy ("Privacy Policy") of Romanian Books USA regarding personal information that RBU collects, and the ways in which RBU uses that personal information. More info.
Terms & Conditions
Welcome to the RomanianBooksUsa.com online bookstore, a website owned and operated by Romanian Books USA LLC (RBU). More info.
Assistance
Contact us on Facebook / Instagram or email us at  info@romanianbooksusa.com.
Specifications
| | |
| --- | --- |
| Author | Iurie Colesnic |
| ISBN | 9789975863636 |
| Publisher | Cartier |