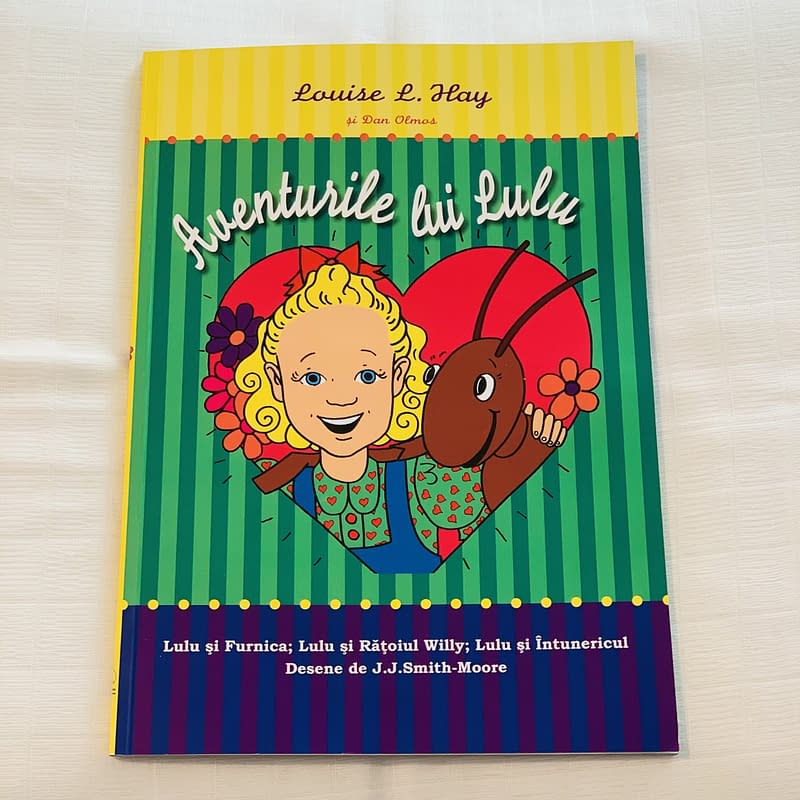 Aventurile lui Lulu de Louise Hay si Dan Olmos
$17.99
"Aceste povesti au fost scrise pentru a sprijini dezvoltarea stimei de sine si a curajului in copiii din zilele noastre. Ca adulti, deseori ni se intampla sa uitam ca sunt mult mai multe probleme ce ni se infatiseaza la copiii din ziua de azi in comparatie cu vremea in care eram noi copii… "
Estimated delivery:
3 days
Description
"Aceste povesti au fost scrise pentru a sprijini dezvoltarea stimei de sine si a curajului in copiii din zilele noastre. Ca adulti, deseori ni se intampla sa uitam ca sunt mult mai multe probleme ce ni se infatiseaza la copiii din ziua de azi in comparatie cu vremea in care eram noi copii. Ei sunt pusi in situatia de a lua decizii in mod constant si sunt, de asemenea constant bombardati cu stiri despre situatia critica a lumii. Cum se descurca copiii cu aceste incercari este o reflectare directa a felului in care se simt cu adevarat in raport cu ei insisi. Cu cat un copil se respecta si se iubeste mai mult, cu atat mai usor ii va fi sa faca alegeri corecte. Ca parinti este important sa insuflam copiilor nostri sentimentul independentei, puterii si cunoasterii faptului ca ei pot face diferenta in lumea de azi. Ingrijiti-va copilul la fel cum va ingrijiti pe voi insiva. Amintiti-va, nimeni nu are "copilul perfect" si nu este "parintele perfect".
Poate ca vor face si alegeri proaste, totusi, stiti ca noi toti am facut asemena alegeri cindva. Pur si simplu asta este oparte din procesul invatarii si al cresterii noastre. iubiti-va copilul neconditionat si, cel mai important, iubiti-va pe voi insiva neconditionat. Apoi veti vedea miracolele cum incep sa se petreaca. " Louise Hay
Informations
Shipping
Fast shipping. 3-5 days for USA and 5-7 days for Canada.
Privacy Policy
Your privacy is important to us. This privacy notice sets forth the privacy policy ("Privacy Policy") of Romanian Books USA regarding personal information that RBU collects, and the ways in which RBU uses that personal information. More info.
Terms & Conditions
Welcome to the RomanianBooksUsa.com online bookstore, a website owned and operated by Romanian Books USA LLC (RBU). More info.
Assistance
Contact us on Facebook / Instagram or email us at  info@romanianbooksusa.com.
Specifications
| | |
| --- | --- |
| Author | Louise Hay si Dan Olmos |
| Publisher | Cartea Daath |
| ISBN | 9786068597188 |