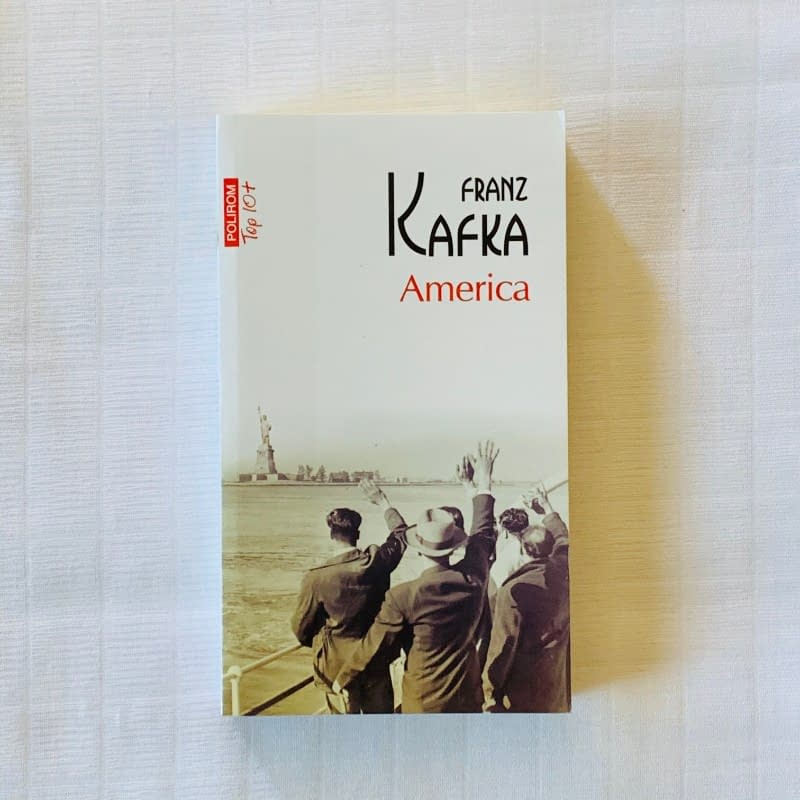 Description
Karl Rossmann, abia venit din aerul molcom al Europei, descopera lumea aglomerata a New Yorkului cu sperantele si naivitatea pe care numai la saisprezece ani un tinar le poate avea. Intra fara intirziere sub aripa protectoare a unchiului sau bogat si tot atit de repede cade in dizgratie; isi incepe marea aventura americana intr-un hotel urias, ca rupt dintr-o epopee fantastica, cunoaste dragostea, nedumeririle in fata nedreptatilor pe care soarta i le presara in cale la orice pas, dar intirzie, in ciuda intimplarilor prin care trece, in ciuda oricarei ratiuni, sa traiasca un sentiment cu care, altfel, lumea il asalteaza fara ezitare: intirzie, ba chiar refuza cu orice pret sa urasca.
Informations
Shipping
Fast shipping. 3-5 days for USA and 5-7 days for Canada.
Privacy Policy
Your privacy is important to us. This privacy notice sets forth the privacy policy ("Privacy Policy") of Romanian Books USA regarding personal information that RBU collects, and the ways in which RBU uses that personal information. More info.
Terms & Conditions
Welcome to the RomanianBooksUsa.com online bookstore, a website owned and operated by Romanian Books USA LLC (RBU). More info.
Assistance
Contact us on Facebook / Instagram or email us at  info@romanianbooksusa.com.
Specifications
| | |
| --- | --- |
| Author | Franz Kafka |
| Publisher | Polirom |
| ISBN | 978-973-46-4048-5 |